Learning Center
Iron Deficiency in the Bariatric Patient
Recorded On: 06/05/2022
The prevalence of obesity has risen exponentially over the past several decades, also leading to a significant rise in the number of bariatric procedures performed for weight loss and comorbidity abatement. The association between obesity and iron deficiency, as well as iron deficiency as a long-term effect of bariatric procedures, is just now being fully appreciated, which is leading to a rapid increase in the use of intravenous iron. Best patient outcomes result when the infusion nurse is knowledgeable about the etiology behind the treatment and the safety issues related to iron infusion therapy. This session will describe the relationship between obesity and iron deficiency, explain the ways in which bariatric procedures cause iron deficiency, and provide guidance for the safe provision of intravenous iron infusions to this patient population.
Learning Objectives: At the conclusion of this session, learners will be able to:
1. Discuss the relationship between obesity and iron deficiency
2. Explain three bariatric surgical procedures that can result in iron deficiency
3. Assess a patient for 3 symptoms of iron deficiency anemia
4. Recognize the indications for intravenous iron replacement Describe at least two potential complications of iron administration and appropriate interventions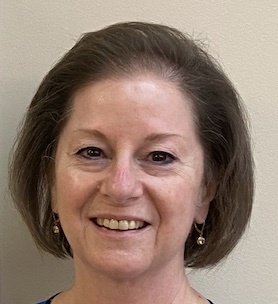 ​Pamela Clark
Pamela Clark has been a practicing nurse for 46 years, 38 of which have been in the specialty of infusion nursing. She has been employed in various settings including acute care, home infusion, oncology research, skilled nursing facility support, physician office-based infusion clinics, and outpatient infusion clinics. She has authored numerous online continuing education courses on infusion related topics including iron deficiency. In her current position in a community hospital outpatient infusion clinic, she provides many intravenous iron infusions, leading to an interest in the various etiologies of this condition and the safe administration of the various available parenteral iron preparations.
$i++ ?>
Key:

Complete

Next

Failed

Available

Locked
Session Evaluation
The purpose of the Education Program Evaluation is to enable INS to evaluate each educational session and provide feedback to the speaker.
You must register to access.