Learning Center
Episode 70: December 7, 2020 - Your CRNI® 2020 Recertification Solution
If your CRNI® recertification is due by January 1, 2021, INS has the solution for you! Also, we discuss the revised Standards and the upcoming Standards Symposium, as well as the new Policies and Procedures for Infusion Therapy!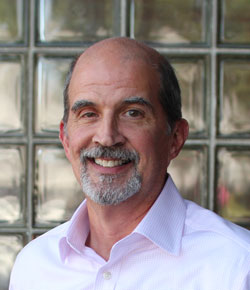 Chris Hunt
Executive Vice President, INS
As INS' executive vice president, Chris Hunt works with the executive team to develop strategies for new business development and organizational growth. Chris began his career at INS in 1995 and has held the positions of meetings manager, director of meetings, and director of marketing, before assuming his current position as executive vice president.
$i++ ?>
Valerie Sanchez
Certification Administrator, INCC
Valerie is responsible for administering all tasks associated with the maintenance of the CRNI® certification program and the growth of Infusion Nurses Certification Corporation. With the rest of the team, she creates and implements innovative and engaging certification initiatives. With over a decade of experience in marketing, sales and advertising, Valerie brings a unique approach toward management and administration. Valerie is happy to answer any questions regarding the CRNI® exam, CRNI® Academy, and the recertification process in general.
$i++ ?>
Host: Dawn Berndt, DNP, RN, CRNI® – INS Clinical Education & Publications Manager
Guests:
· Chris Hunt, MBA, INS Executive Vice President
· Valerie Sanchez, INCC Certification Administrator
INCC wants to help you obtain the RUs that you will need for recertification, as we know that maintaining your CRNI® credential is instrumental for your infusion therapy practice. You are busy working on the front lines of a pandemic, but feeling confident, supported and equipped as a practicing CRNI®, is important to you. Assuming you are missing a significant number of RUs, or all 40, you are encouraged to look in the INS LEARNING CENTER for INS 2020 Virtual Conference Recordings Package.
· This activity conveniently gives you access to every session from INS 2020, in one place.
· As an INS member you can get access at a discounted rate of $695.
· Watch your favorite 20 sessions on-demand and get the 40 RUs needed for recertification. It's that easy!
Resources:
· INS 2020 Virtual Conference Recordings Package – https://www.learningcenter.ins1.org/products/ins-2020-virtual-conference-recordings-package#tab-product_tab_overview
· INS 2020 Virtual Conference Sessions - INS Learning Center: INS 2020 Virtual Conference Recordings Package (ins1.org)
· CRNI® Recertification Basics - Recertification - INS (ins1.org)
· Recertification Options - Recertification RU Options - INS (ins1.org)
Register

Non-member - Free!
Member - Free!
Key:

Complete

Next

Failed

Available

Locked